Toronto: In the next few years, young adults born in the late 90's are expected to overwhelm the property market. According to statistics, in April 2020, 83 percent of youngsters in their twenties will buy a house within the next decade.
Gen Z also says they'll own their first home by the age of 30 which is three year earlier than the current average home buying age of 33.3. While purchasing a home at a young age isn't impossible, it needs some preparation. The pointers below can help you to become a homeowner early.
Decide about where & what to buy
It's all about location when it comes to real estate, but you should also consider how long you expect to stay in that particular neighbourhood.
If you think you might have to move in your 20s due to a job change or marriage, think about how easy and fast you'd be able to sell your house.
Even if you don't see yourself moving anytime soon, consider what you want from the site. Do you want to be close to the shopping centre or restaurant? Would you like to live in a neighbourhood where you can walk or bike to your destinations? Do you prefer living in the suburbs of the city? If the house isn't in your ideal location, you may not want to consider moving in the future. So, choose the location of your home carefully.
Purchasing a home in your twenties also entails what type of property you want to purchase:
A single-family residence
Condo or duplex
Townhome
Depending on your choice you may be required to pay additional costs, such as maintenance cost and other miscellaneous costs. You should also consider how much labour and money a home will make if the house isn't move-in ready. A fixer-upper could be yours for a reasonable price, but it will almost certainly require time and money to renovate. A move-in ready home, on the other hand, may require no modifications but may be more expensive.
A home is frequently regarded as a long-term investment. However, if there are any short-term circumstances that could hinder buying a home, such as returning to school or eventually getting married, it may not be a good idea. Make a strategy before you buy so you can relocate.
Check your financial situation
Before you go ahead and buy a property, you'll need to analyse your finances thoroughly. Several factors may influence whether you can afford to buy a home.These factors will have an impact on the mortgage approval.
Credit Scores & history
When it comes to home mortgages, credit history and credit scores are two of the most crucial factors that lenders assess. Lenders use your credit history to determine how responsible you are to repay your debt.
Statistics of consumer credit report data over the course of a year shows Gen Z kids had an average score of 674 in 2020. This credit score may allow you to qualify for a mortgage while you're in your twenties, though it doesn't guarantee you'll obtain the best interest rate. Low interest rates are desired because, the less the interest, the less you'll pay over the life.However, you may require a co-signer if you don't have adequate credit history. To guarantee there are no inaccuracies that could hinder mortgage approval, check your credit reports earlier.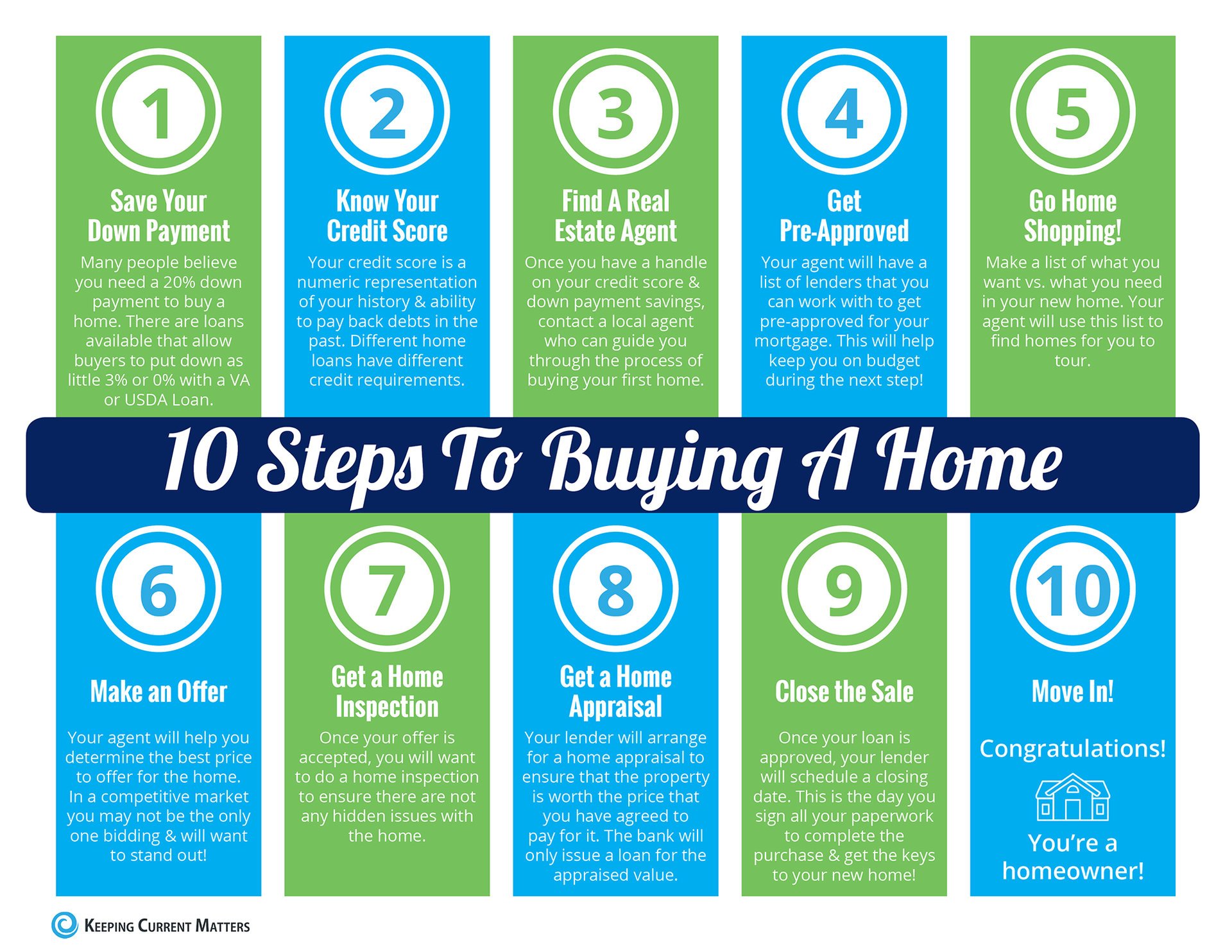 Career and income
A good credit score alone will not determine whether you can afford to buy a home at a young age. You should also think about how much money you're making now, how likely it is that your income will stay the same or increase in the future, and what your plans are for changing employment. How your income is distributed can have a significant impact on the home you can buy and what a mortgage lender would approve you for. Before you can be approved for a mortgage, you'll need one to two years' worth of income documents even if you're self-employed.
Down payment
If you're in your 20s and want to buy a house, you'll need to figure out how much you can afford to put down payment and how much you'll need for closing expenses. The larger your down payment on a home, the lower your monthly mortgage payment will be. You may also be able to purchase a larger or more expensive home as a result of it. A mortgage calculator can be used to experiment with various scenarios.The amount of money you'll need for a down payment is mostly determined on the type of loan you acquire. These mortgages are geared toward first-time homebuyers. When your down payment is less than 20%, you'll almost certainly have to pay a larger mortgage. Down payment assistance programmes can aid eligible buyers with their down payments and/or closing fees. You might save money for a down payment on your own, or you could ask your parents or other family members to gift or lend you the funds you need. If you're thinking about giving a down payment gift, make sure you understand the mortgage lender's criteria for properly documenting it.
Steps to Take Before Purchasing a Home in 20's
Next, consider how much owning a home will cost you in the long run. The following are some of the typical costs of homeownership you should consider in your budget:
Upkeep and maintenance
Repairs
Improvements to the house
Homeowners insurance and property taxes may also be a factor. Depending on the mortgage lender's requirements, these charges can be rolled into your mortgage payments, or paid directly. In either case, they can have an impact on the cost of purchasing and owning a home.
Pros & cons of purchasing a home in your 20's
Pros
Make the property your own.
Tax advantages
Investment
Cons
Needs may alter over time.
Low interest rates aren't guaranteed.
Upkeep and maintenance
Explained Advantages
Buying a property in your twenties can be an excellent investment. If you can rent it out one day, you'll be able to supplement your income. Alternatively, if you decide to move in a few years and house prices in your area have increased, you may be able to sell it for a profit.
The property you buy in your twenties may not be the home that suits your lifestyle in your thirties. You might want to hold off on buying until you've completed those milestones, such as getting married, having children, or even obtaining a pet.
Low rates aren't guaranteed. Interest rates fluctuate, and the rates you qualify for, whether you have good or bad credit, aren't always the best. You might get a better deal if you put off applying for a mortgage for a while. Primarily, before buying a home at any age, think of all these above pointers, plan them well ahead and then jump into the venture of owning a house.
For more Canadian Real estate news, please visit our Canada Real Estate section.